The hub adapter only fits one style of damper. It was used on late 74-78 280Zs with A/C. I doesn't fit a ZX damper or any other damper.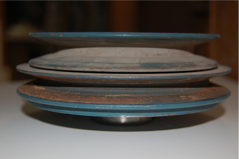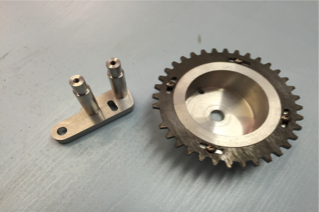 Mounting kit $220.00. Which includes the sensor mount, hub adapter and laser cut 36:1 wheel, longer crank bolt and the mounting bolts for the sensor mount and for the sensor

!!!!!! Out of stock!!!!!!
Timing indicator $15.00. This mounts to the drivers side. The sensor mount goes where the old one is so you won't have a way to check the timing. There is a factory one that's NLA but people with a lot of extra parts sometimes have one kicking around.

The hub adapter is machined from AlMag535 which is an aluminum magnesium blend.

The sensor mount is machined from 6061 aluminum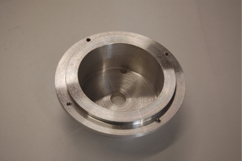 Don't forget to pickup a distributor block off plate!