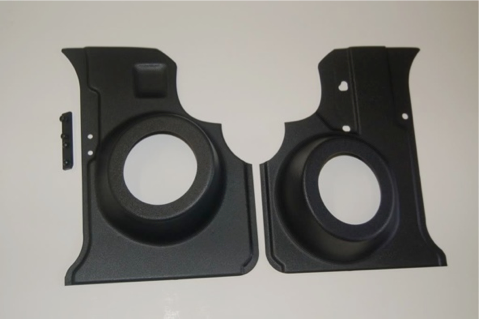 These kick panel speaker mounts fit Datsun 240Zs from 1970 to 1973. They are thermo formed from 1/8'' ABS plastic with a textured finish. They're for 5 1/4'' speakers only.
Please note : Standard mount panels only fit cars with no A/C or aftermarket A/C like the Vintage Air system that fits in the dash. If you have dealer add on air with the evaporator in the passengers foot well. then you will need the Low Profile Panels.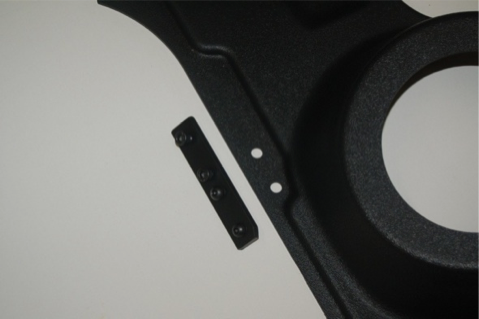 Included is a bracket to move the hood release cable up and away from the speaker
They're designed with space to run wires behind the panels.
There's plenty of room for the dead pedal
No clearance issues with the relays

This is a stock panel installed in my not so stock 240. There are a ton of wires running out of the bottom of the panel under the carpet. This is holding the panel out and away from the cowl. I hate to make excuses on fit but I don't have a decent shot of these mounted in a stock 240. My personal panels are custom fit and allow for this which was a lot easier then rerouting the wires.